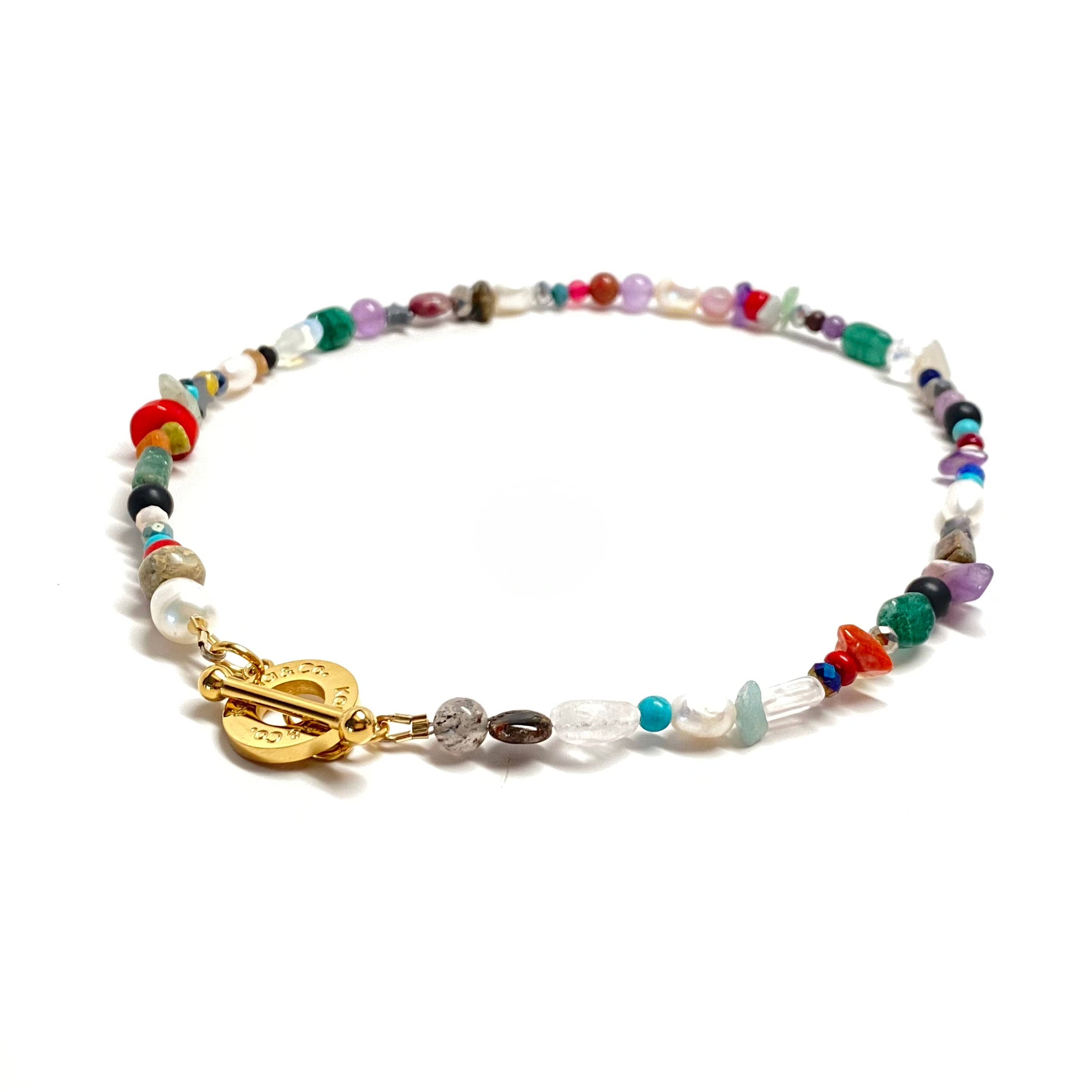 Collar Serendipity / Cierre Signature
16" multicolor crystals and stones necklace with our signature clasp. All necklaces are different and may vary from pictured. 


- - - 

Collar de 16" en piedras y cristales multicolor con nuestro exclusivo cierre de Karola & Co. Todos los collares son diferentes, pueden varias al ilustrado.
Collar Serendipity / Cierre Signature